One of my favorite movies from my French Cinema class is Jacques Demy's
Les Parapluies de Cherbourg
. Our heroine's mother runs a boutique that only sells umbrellas. Now, as one who enjoys a Mediterranean climate all year along, that hardly seems lucrative. Still, I confess I rather wish I could do the same. A boutique of umbrellas? Kinda cute, n'est-ce pas?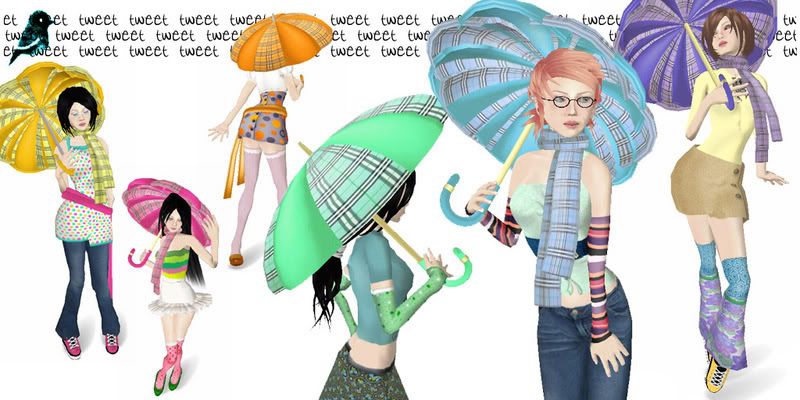 Presenting the Ami Plaid Umbrellas! They may be purchased in a complete pack, or "individually". By "individually", you actually get a set of two umbrellas, one with gold metal accents and one in silver. I've also including a free matching plaid scarf! We like that, right? The pack will contain all 12 umbrellas, plus the 6 matching scarves! AND by buying the pack, it's like getting all 6 sets for the price of 5. It's win-win! :3
* 'Ami' means 'water' in Japanese, more specifically 'water (from rain)'.