I finally have my first 10 outfits done. I figure that warrants a blog post. :3
When I first started designing, I really didn't anyone would care for my style. I knew I'd get a few sales, but nothing really encouraging. I have to admit, it's nice to be wrong! Everyone I've encountered has been nothing but supportive. I'm so blessed, I even have friends who have gone out of their way to promote Tweet. (Including a male friend who masquerades as a female just to show off my creations! Heehee.) Anyways, I just wanted to take some time out to say thanks. Now onto the clothes! :D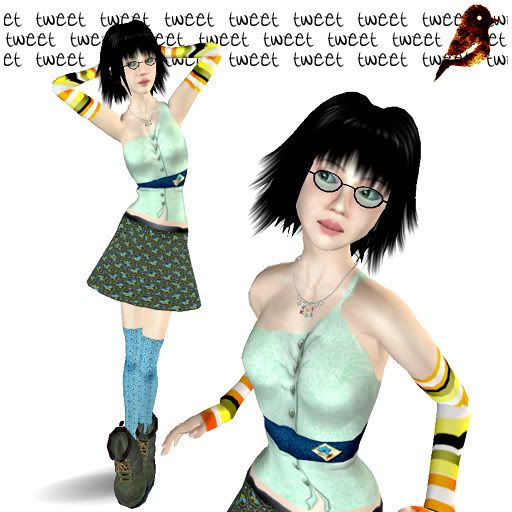 Mayu-Mayu
- This outfit is the first I ever made, and it's first time I ever really used Photoshop. I remember it seemed like a Herculean Labor at the time! That first prim skirt had me nearly crying in frustration. Mayu-Mayu is named after a girl I saw in a page of a magazine once.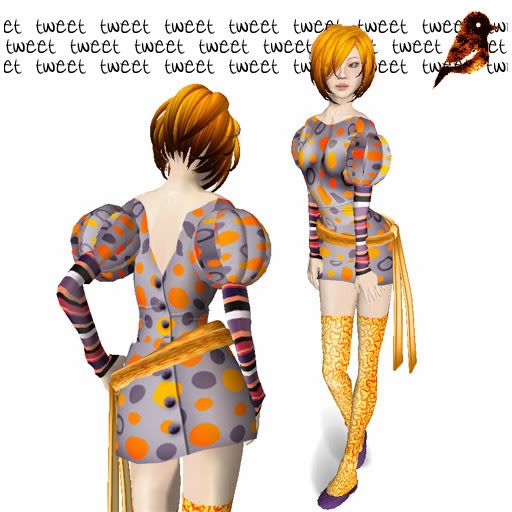 Koyomi

- This was released as my 6th outfit, but Koyomi is really my second attempt at clothing. I thought that maybe it'd be too weird for everyone. When I was deciding on my next outfit, it occured to me that there aren't many outfits featuring the uncommon combo of orange and purple. So I sketched an outfit that actually I've actually been sketching since middle school. All in all, I think Koyomi is fun and even cutely clownish.





Nanako

- This one is just sweet. I mean like, several people have told me that it makes them actually crave ice cream. I think my love for puffy sleeves is evident by now. X]











Tomoko

- The reconstructed top is focus of this outfit. Although it is hardly my best seller, I really do love it. I'm pretty sure it's because of the apples. I've always had a fondness for natural prints. (As well as leggings!) :]









Junko

- - Okay, I have no idea how Junko got so angsty looking. Could be the color saturation. Or forlorn illustration on the shirt. (I personally blame the fishnet leggings. :P ) So, the t-shirt is inspired by those hand-painted ones that I sometimes like to do with a bit of india ink and boredom. To me, the overall look and proportion of it was more important than actually being able to read the words. For those curious, the repeated message is: "Wait! They don't love you like I love you."





Chie

- This is by far my most popular outfit: a simple style combined with a fun apple print and all the cute colors to make one playful dress. Popular with both little girls and big girls alike.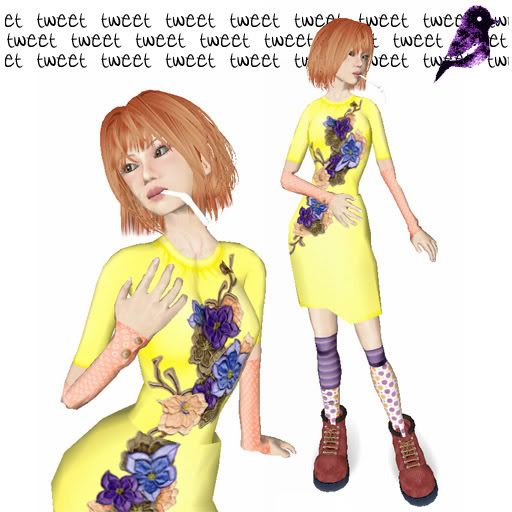 Fukiko

- While finishing Chie, all I knew was that I wanted my next outfit to be yellow. I had a very specific vision for Fukiko when I sat down to sketch it. I like it's slight edge to it, as opposed to the following ensemble...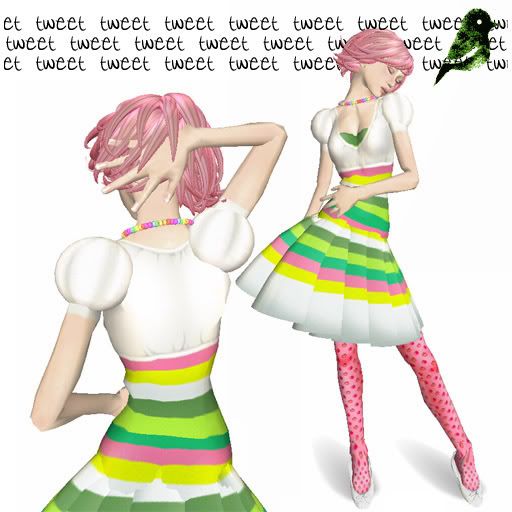 Emiko

- By now I noticed Chie's popularity and I recogniized the need for more cute and girly. Emiko is my answer. The flirty pink and yellow against cool and warm greens, plus the coupling of girlish puff sleeves and a modest, mature, and yet a fun swishy skirt... Emiko has to be one of my favorite things I've ever made. And yes, the pink apple-y thigh-highs just might have something to do with it. ;D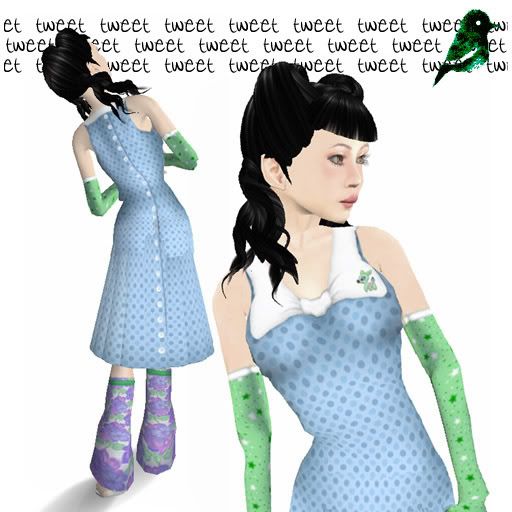 Miyoko

- Continuing in the tradition of Emiko, this outfit is similarly girly but in it's own shape. (I worked -so- hard on this dress, trying to get everything to match up!) The fawn embroidery on the collar is the cherry on this sundae. Miyoko reminds me of my days in elementary: my classmates in cartooned tees and jeans, and then myself...all barrettes and bows, Mom-dressed in gingham dresses (flower applique on the collar, always!) and mary janes.





Natsumi

- I really don't know what posessed me in designing Natsumi. I rather view it as Tomoko's playful cousin, especially because of the reconstructed t-shirt. Actually, I named both Miyoko and Natsumi after a pair of female traffic cops in the anime You're Under Arrest!. Miyoko is the feminine one, and Nastumi is her boyish, mischievous, and yet somewhat savy partner.


Well, that's it for now. I already have my next outfits planned. Prepare for a huge mix-and-match set! ;D